Cursussen, opleidingen en trainingen bij Eduvision
Big Data Academy
Nummer 1 in Big Data
Waarom Eduvision?
Gecertificeerde trainingen
Praktijkcase centraal
Ervaren docenten uit de praktijk
98% klanttevredenheid
Meer dan 150.000 klanten
Cursussen, opleidingen en trainingen bij Eduvision
Klantervaringen

Docent was goed! No-nonsens, wist precies de juiste triggers, niet overdreven, veel eigen initiatief, zelfs nog PHP-les gekregen, zeer interessant, goed tempo, off the book en soms versnellen waar nodig, zeer ok!



Z. Soijo over de cursus Joomla

De cursus was heel anders dan ik verwacht had. Het was veel breder. Ik was zeer aangenaam verrast. Het heeft werkelijk mijn horizon en manier van denken zelfs verbreed. Voor een groot stuk is dat toe te schrijven aan de zeer inspirerende en begeesterde aanpak van de docent Ludo.



S. Panis te Antwerpen over de cursus Social Media Professional

De docent Geert-Jan Bogaerts had goede slides en opdrachtmateriaal voorbereid. Hij kon iedereen heel goed bij de les betrekken en was duidelijk in zijn uitleg en heeft ook goed geluisterd en antwoorden gegeven op de vragen en problemen waar ik of de medecursisten mee zaten. Deze cursus is zeker de moeite waard!



B. van Leeuwen over de cursus Webschrijven

Goede kennis en niveau van docent, parkeergelegenheid en de lunch was prima geregeld. Uiteindelijk een zeer leerzame cursus.



R.L van Veldhoven over de cursus PHP Professional
Waarmee kan ik je helpen?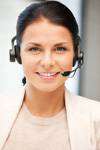 Stuur mij een vrijblijvend voorstel
Over Eduvision
Eduvision is gespecialiseerd in opleidingen & trainingen op het gebied van IT, Tech en Business in de breedste zin van het woord. In de praktijk betekent dit dat je, of je nu bij een groot of een klein bedrijf werkt, voor vrijwel elke opleidingsbehoefte op dit gebied een passende oplossing van ons mag verwachten. 'Passend' houdt in dat we je zowel op deze drie specialismen als op de snijvlakken daarvan een opleiding of training bieden die precies aansluit bij je of jullie specifieke wensen, behoefte en praktijksituatie. De trainingen worden gegeven door vakexperts die niet alleen een schat aan kennis meebrengen, maar ook waardevolle praktijkervaring. Als gevolg hiervan zijn we in staat om altijd een concrete vertaalslag te maken van theorie naar jouw praktijk. Eduvision heeft bijna 20 jaar ervaring en is actief op de Nederlandse, Belgische, Duitse, Zwitserse en Oostenrijkse markt.